Latest Tit-Fuck Videos (Page 5)
Kristi Klenot has an ear for music and a set of tits for cock. That's why when this piano tuner comes over and starts tickling the ivories, she immediately tickles his cock with her hands and mams. You see, she is just as passionate about milking dicks as she is about music. Watch as she goes from passive listener to straddling this guy right on the piano bench. It looks like he might have started out just wanting to tune this piano but in the end, Kristi tuned his organ, instead. (We doubt he minded either.)
More Big Tits »
Just look at Brandy Talore's bouncy bust, heaving up and down as she makes her way down this nice suburban street. (Just like you we are wondering where the fuck this is because we certainly don't get to see juggs jogging around our quiet neighborhood.) And then she bumps into this ogling onlooker and instead of telling him to stop checking her out, she actually lets him train with her and then, in exchange for helping her work out, she helps him rub one out with her chesticles. Just another example of neighbors helping neighbors.
More Big Tits »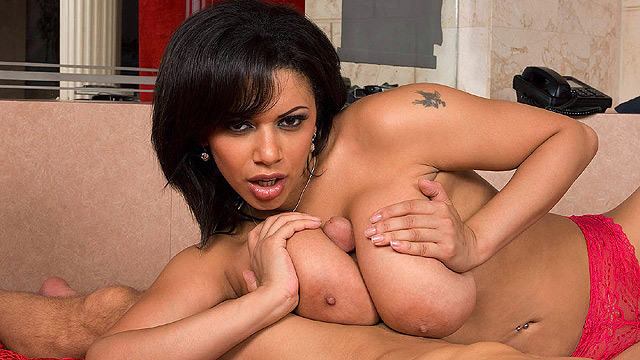 Imagine car shopping with Alexis Silver. Yeah, we can't either. It's not that we don't want to, it's just that we find our minds drifting to her airbags and not the car's. But juggy Alexis would make a great saleslady. She seems like the type to do whatever it takes to seal the deal. Even if that means throwing in a few extras, and by extras we mean XXXtras. You see, she blows this guy's weekly nut-batter allowance with her jugs shortly after talking to him about a car for purchase. That's right. This guy didn't have to even buy the car to get his dick drained. Remember that next time you forget that you don't have to spend or give to get.
More Big Tits »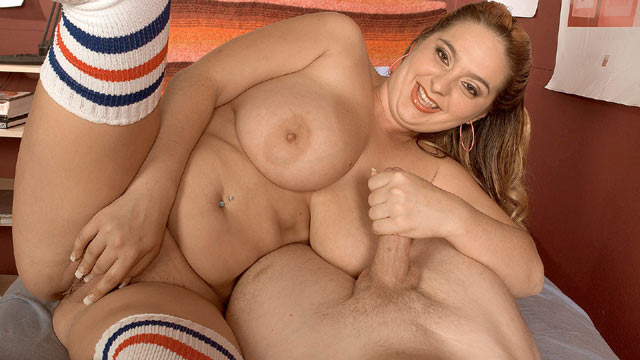 What can we say about April McKenzie? For starters, she is a natural, and by that we are referring to her tits and her ability to choke a guy's chicken with her massive bosoms. You see, April is a Southern girl, straight out of Georgia. And although she isn't packin' tiny peaches, this Georgia peach was raised to be a sweet, accommodating, soft-spoken belle. What that means is that she is a lady in every sense of the word, but only when she is in public. You see, what we have learned about these demure Southern girls is this: They love to fuck and suck and twerk and jerk cock. It's the whole forbidden desires thing. You tell a chick with big tits that she has to be prim and proper and before long, she is looking to get her trim properly pounded. It's science. Check out April rockin' her socks off in this tit-to-dick, pud-pounding performance. She may look like the girl-next-door, but she handles the cock like the call girl down the block.
More Big Tits »
Time's are tough, man. The economy's shit and everyone needs to make an extra buck nowadays to make ends meet. This dude had to head over to the sperm bank to make a sauce deposit just so he could pay his light bill. Luckily for him, Cassandra was there to help the process along. When he gets one look at this nympho nurse, he is practically about to shoot his sample right in his pants, but Cassandra knows how to collect and takes him into a private deposit room to make sure he is comfortable. When she gives him a dirty mag for inspiration, he tells her he has all the material he needs just looking at her cleavage. She decides to help him along and whips her tatas out and squeezes his sperm out herself. Now all that's left is for her to scrape all that sauce into a little cup so this guy can get his wad of cash for blowing his wad.
More Big Tits »